Infusion or sublimation is a decorating method that seamlessly joins logos with our custom-made fabrics, creating a stylish image that is both lightweight and permanent. Think of it as changing the thread colour of fabric instead whereas other applications are placing the decoration on top of the fibres.
Endless colour possibilities with only one setup cost.
Artwork is fused into the fabric, so you get the most breathable and comfortable garment possible.
Large maximum imprint dimensions and unique locations. Want your logo wrapped around the hip? On a sleeve? On the pocket? You got it.
Specs:
Maximum logo size is 18" x 12"
Logo can cross over seams/zippers*
EPS files converted to outlines is required in CMYK breakdown, no white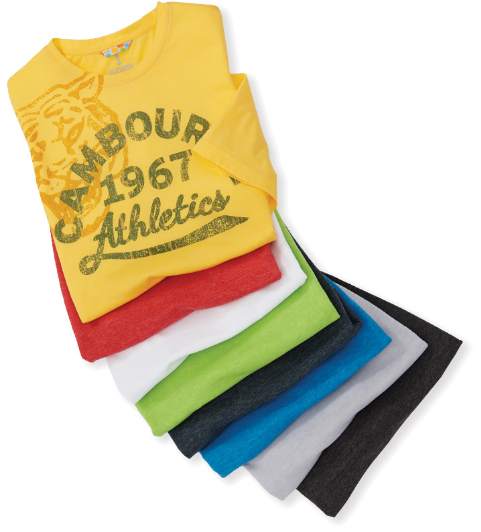 A few things to note:
White ink can't be used with infusion/sublimation. White is treated like empty space, so the natural colour of the garment will show through.
Since artwork is fused into the fabric, certain imprint colours will take on the colour of the garment.
We can distress artwork for a more 'retro' look. Just ensure that this is communicated in the order notes.
See how you can create different looks across multiple colours with infusion/sublimation: